Welcome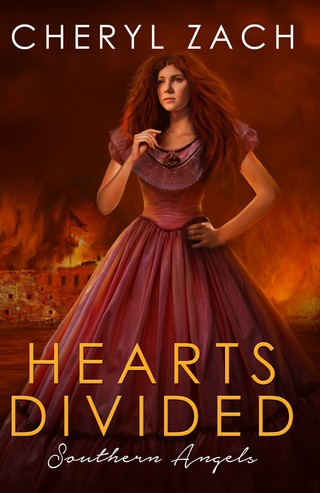 Hooray! Southern Angels, a series dear to my heart, is at last back in print. Southern Angels, a four book Civil War young adult series, for older teens and lots of adults, too, was originally published by a major New York publisher, but although I devoted three happy years of my life to researching and writing the novels, due to publishing problems, including losing my editor to another publisher, the last book, though it had been advertised, was never printed. I was as crushed as any of the readers who wrote or emailed to complain that they couldn't find the last book. Sadly, I couldn't help. But after years of being out of print, the series is available again--I am reissuing the series, both in e-book and trade paperback format. It's available from Barnes&Noble.com, Amazon.com, and other retailers.

Book One is Elizabeth's story--chestnut-haired Elizabeth grew up on a Virginia plantation with a tyrant of a father, but as the novel opens, she is at a Charleston girls' boarding school with new friends and handsome young men courting her. When she meets a dashing young Union officer at a holiday ball, her life could change even more. But then South Carolina secedes, the country is divided, and it would be unthinkable to marry a Yankee. Can the girls remain friends while loyalties are ripped asunder? And can love find a way through the perils and uncertainty of war time?

I hope you have the chance to read, or re-read, the books!

Bio:
The hunger to write hit Cheryl Byrd Zach at an early age. An avid reader, from the beginning she loved stories of adventure, romance, fantasy, mystery, with a touch of humor, and if they had a historical background, even better. She would later enjoy embarking on those same voyages of delight and discovery in her own books. An Anglophile early on, from Dr. Dolittle up to her hero Jane Austen and other adult writers, she always had a weakness for history and romance. She made all the classic writing mistakes before achieving publication.

Cheryl was born in Tennessee into a military family and has also lived in Texas, Georgia, Kentucky, on the Mississippi Gulf Coast, in southern California, Britain, and Germany. Growing up, she changed schools ten times in twelve years. Granted a National Merit Scholarship, she has a BA and MA in English Lit and taught in the class room before stopping to write full time. She has published over 50 novels with major publishers and has spoken in schools and writing conferences all around the country.

She loves history and always wanted to try historical adventure. So after publishing over thirty books for children and teens, she was thrilled to write books set in the English Regency period–Jane Austen's era–under the pen name of Nicole Byrd. Some of the early Nicole Byrd books were written with Cheryl's daughter Michelle; when Michelle decided to stop writing for a time, the later books were written on her own. The Sinclair Family Saga, which began with Dear Impostor, were a joy to create and have been published in many countries around the world. Both her adult and juvenile titles have received critical acclaim, various awards, and have often been best sellers. She is past Regional Advisor Chairperson for the U.S. for the Society Of Children's Writers and Illustrators and serves on the SCBWI Board of Advisors.